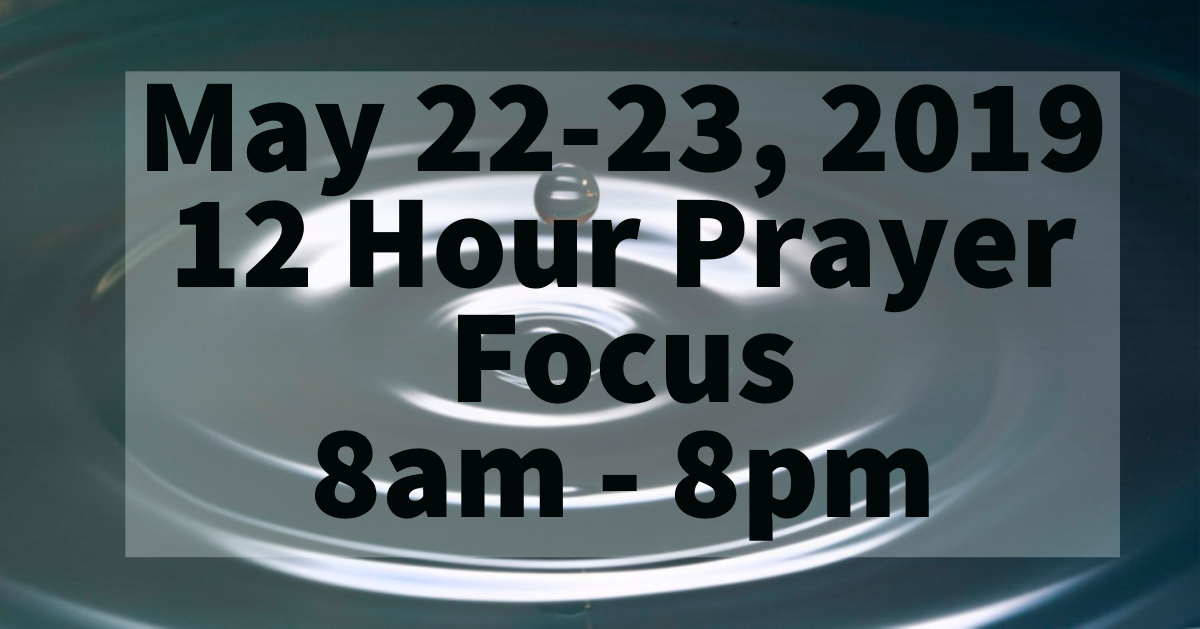 12 Hour Prayer Focus is a Corporate prayer that is Focused on particular topics throughout each period of time. Different Leaders will be leading 2 hour time slots. Come and join us for anytime that you can throughout each day.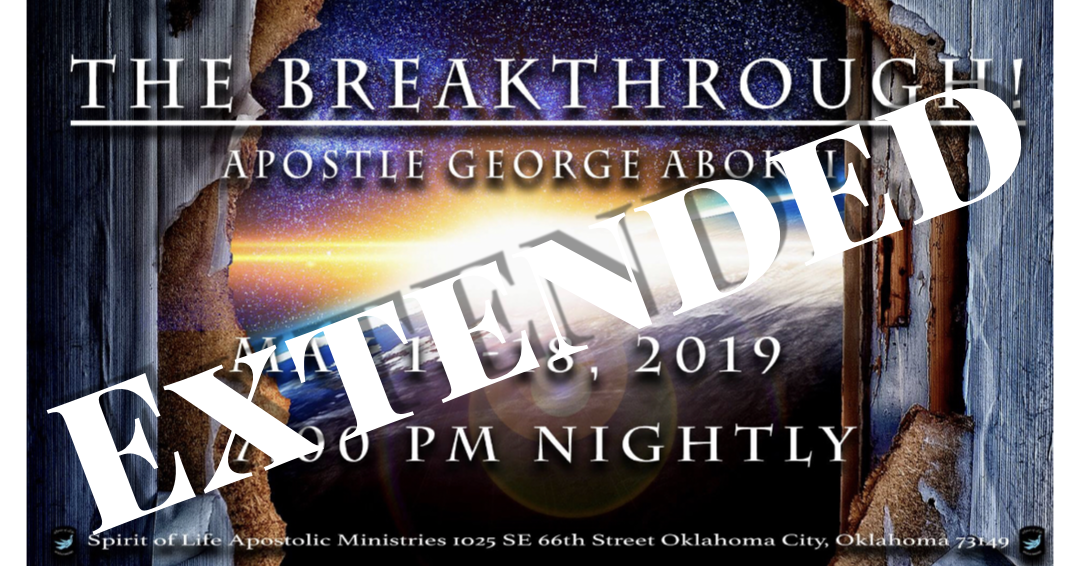 BREAKTHROUGH NEWS ::::::::: Pastor George's meetings will be extended with Wednesday & Thursday 8am to 8pm Prayer Focus and Friday & Saturday evening services at 7pm.
 The Breakthrough is what Apostle GEORGE ABOKYI will be ministering during this power-packed week. Apostle George and his wife, Doriis are the founders and overseers of Apostolic Grace Ministries in London, UK.  Apostle George has been with us many times and always ministers with signs, wonders, miracles, healings and prophecies.
Come each night expecting heavy manifestation of God's Presence and His Glory.
May 24th - 25th, 7 pm nightly.