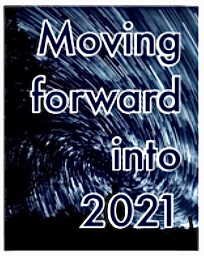 Happy New Year!

  
2020 is now hindsight and we move forward into 2021.  
Spirit of Life started in 2014 with a mandate - to be a revival and training hub for the Hosts of the Lord to press into the Glory and Presence of our Almighty God.  We have pressed into this through gatherings and conferences.   We have remained faithful and kept moving forward even when each step was a giant leap of faith.   
The year 2020 brought interesting challenges, however we continued having gatherings and even a few special meetings and conferences throughout the "covid shut-downs."  While we have had to scale things back in the public view, behind the scenes, we have used this time to pray, plan, and press into how to better fulfill our purpose. 
We feel like it is now time to move forward more into the training area of our mandate.  We will continue to have times of atmosphere-changing worship and intercession on Thursday evenings at 6:30. 
Tuesday evenings at 7:00, we will begin having classes taught by Ron & Connie Wilbourn, various members of our staff, Steve and myself.   We will have different subjects ranging from 'How to Study the Scriptures' and 'Kingdom Basics' to 'Symbology' and 'Angels' and everything in between.  Because of the way the classes will be videotaped and the quality needed, they will not be live streamed – although all are welcome to attend in person at the center.  The classes will be aired the next week and available on our website and YouTube channel.  These classes will form the foundation teachings as we formalize and expand our training facilities. 
As travel opens up and provisions are available, we will again start to host conferences and special meetings.  The staff, Steve and I are committed to continuing in what the Lord has called us to do.  We believe the word of the Lord and we believe the word of the prophets.  We will not draw back, but we will press on into all the Lord would have for this city, this state, this region, this country, and the worlds. 
Debbie Trail